We are one of the best internet marketing software and bot providers in the world, creating high quality, well-known software that has hundreds of thousands licensed users.
Now we are providing a new service, creating high quality customized software and bots to your requirements, developed and delivered quickly to you at an affordable price.
We have provided dozens of customized bots and software for our customers in the past, and they have been happy with our service, so now we have decided to make the service available publicly.
So if you need some software for your marketing or even to sell, look no further!
We are known for our IM software but in fact we can make all types of software.
We understand that every business has its own requirements, so we focus our development to fit your needs. We work with new generation technology to build customized software that will compete in today's advanced and dynamic environment.
Not only can we provide software for you, but we can become your partner, you can work with us in many different ways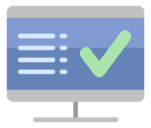 Customized software for your own use
If you need software for your own use, we can develop it for you, we will never supply it to anyone else or release any details about it. We will also provide support and updates for the software.

Customized software to sell under your own branding
If you want to distribute your own software we can not only help you to develop the software, but also provide a robust licensing and security system, auto-update system and payment solutions. If you prefer to source these services yourself, we can advise you on them through our many years of experience in these areas. We can also provide continuous updates and support, allowing you to focus on marketing with no worries about the technical side of the operation.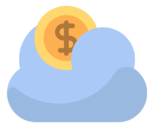 Sell your customized software with us
Do you have a great idea for software or a service but you don't have the resource to develop it or market it? Talk to us about it, we can create the software and market it on a profit-sharing basis.

Other Needs
If you have any other IT requirements or ideas, why not talk to us about them? We can discuss them with you and find a solution.